At the beginning of 2010 Lego Fans everywhere flocked to buy this small little impulse set. And what's it called, you say? Why, it's the Atlantis-themed 8072 - Sea Jet!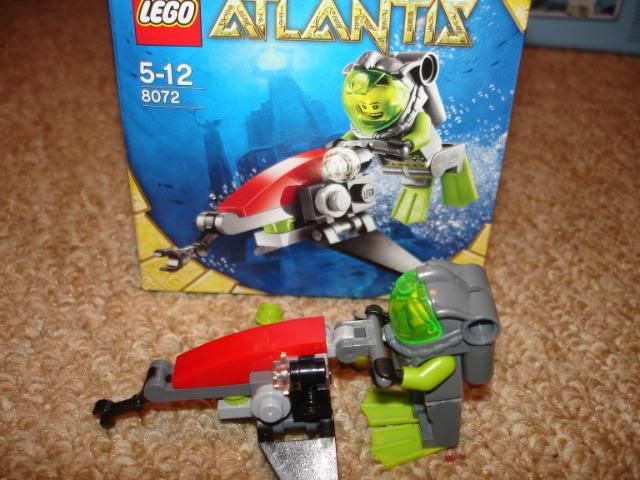 It can easily be said that this impulse is a Minifigure-centred set.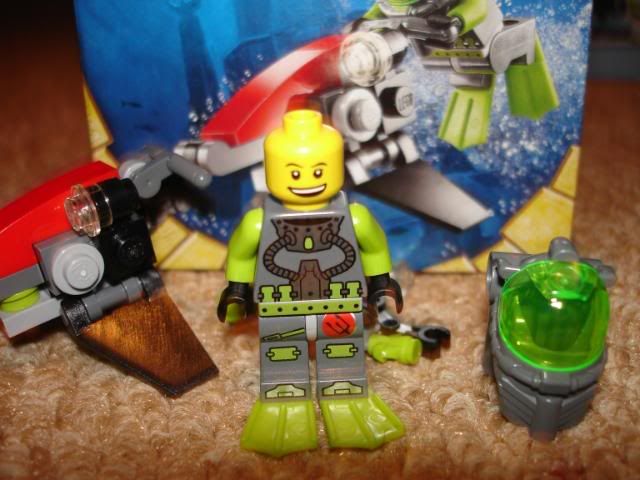 And that's nothing to be ashamed of since under the great helmet is some even greater printed parts. Also, I believe that that head is exclusive.
It also has some great double-sided printing including an gob-smacked expression.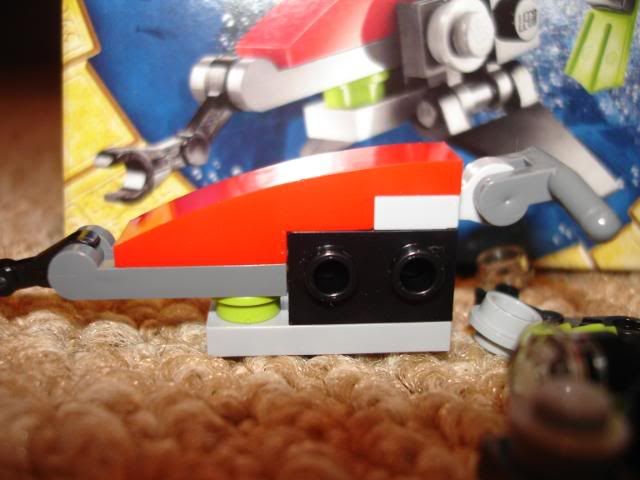 On the subject of the titular Sea Jet, repoving one piece shows how many new parts there are in this set.
However, there is kind of an oxymoron here since the other parts are all pretty average.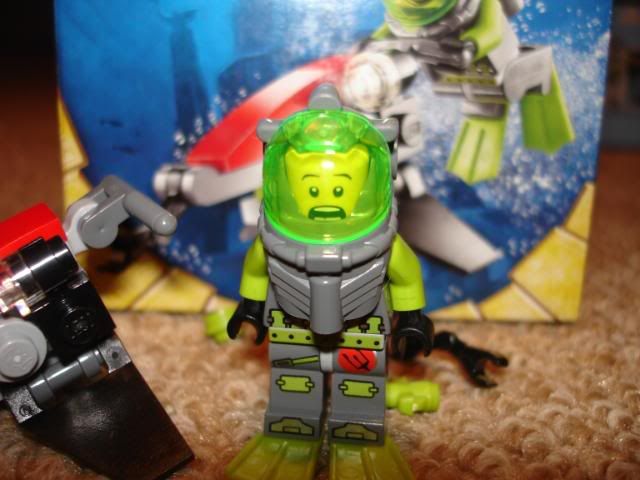 That just proves that an impulse set cannot get away with just a Minifigure, which while good is pretty common if you plan to buy the other Atlantis sets.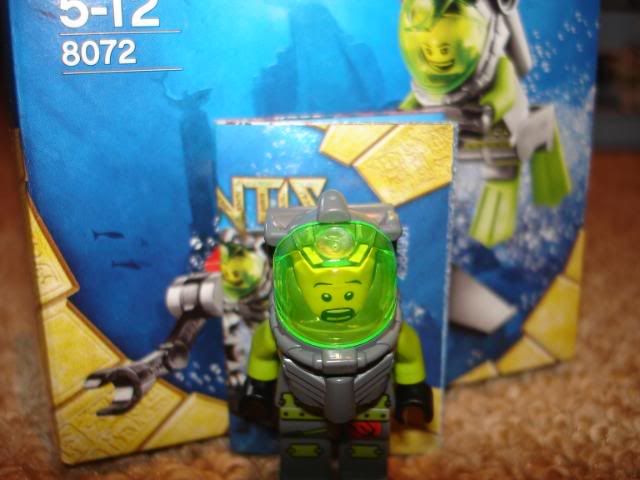 And although I don't really judge a book by it's cover, the size of the instruction manual shows just how joyless the build was.
The Verdict:
This set is pretty much just spare part fodder. If you plan to buy the other Atlantis sets, the Minifigure is pretty redundant too. So there you have it, Lego have just made a branded spare parts set. That's all it should really be used for unless you are buying it as a one off or just out of impulse.